Certificación Marketing Ágil ICP-MKG.
Fundamentos del Marketing Ágil
(October 2023)
Todos los jueves de 18:00 a 21:15 CET, a partir del 18 de Octubre hasta el 16 de Noviembre del 2023. (4 sesiones de 180 min online)
Este curso está acreditado por el ICAgile Certified Professional - Agility in Marketing (ICP-MKG).
Desarrolladas en colaboración con líderes de opinión de todo el mundo, las certificaciones de ICAgile, reconocidas a nivel mundial, están respaldadas por resultados de aprendizaje y competencias, y motivan a las personas a ser verdaderamente competentes en su campo.
Aprende en 12 horas la metodología AGILE aplicada al MARKETING
Te ayudamos a liberar tu potencial interior para que puedas destacar en tu campo profesional. Aumenta tu confianza, domina el campo, conviértete en un profesional certificado. Aprende a utilizar todas las herramientas relacionadas con Agile, y brilla en tu trabajo.)

¡Colaborar mejor , responder al cambio, priorizar, crear campañas de Marketing increíbles que aportan valor a tu cliente y mucho más..!
Beneficios de nuestros programas de formación
Con horarios prácticos


90 minutos por semana durante 8 semanas. No tienes ni que desplazarte. Hemos eligido horarios que combinan bien con tu horario laboral.
Impartido por expertos en Marketing y Agilidad
En total: 12 horas de formación online en vivo con un instructor experto en Agilidad y con amplia experiencia en Marketing.
Número limitado de participante con amplia experiencia en Marketing
Seleccionamos los mejores participantes para que las sesiones sean más enriquecedoras.
Certificación ICP-MKG de ICAgile


Este curso está acreditado por ICAgile: Certified Professional - Agility in Marketing (ICP-MKG)
Diseñados por expertos en Marketing y Agilidad
Todos nuestros cursos han sido creados por gente con gran experiencia en Marketing y Agilidad
Dinámico con simulaciones, ejercicios, y quizes
Todo está pensado para que aprendas de forma divertida e interactiva
Con plataforma de E-learning y comunidad
Tu información a alcance de mano. Una comunidad apasionada por Marketing Ágil para seguir aprendiendo
Muy apreciado por los participantes y miembros de la comunidad
Todos los participantes dan una nota alta a nuestros cursos
Una experiencia que cuenta...
Fechas y Horarios
4 sesiones de 180 min online los

Jueves, 19 de Octubre del 2023 de 18:00 - 21:15 CET

Jueves, 26 de Octubre del 2023 de 18:00 - 21:15 CET
Jueves, 09 de Noviembre del 2023 de 18:00 - 21:15 CET
Jueves, 16 de Noviembre del 2023 de 18:00 - 21:15 CET


Para obtener la certificación ICP-MKG, es imprescindible participar en 7 de los 8 módulos.
Si se pierde un módulo, el participante debe ver la grabación del módulo de la sesión perdida.
Lo que vas a aprender
El curso consta de 8 módulos de 90 minutos organizados de la siguiente manera:
Por qué y que es el marketing ágil
Colaboración: el equipo ágil, trabajar y liderar en un entorno ágil
Planificación adaptativa de la estrategia, foco en el cliente, experimentación y pivote, OKRS
Implementación desde la estrategia hasta la ejecución, historias de usuario, priorización y estimación.
Marco ágil: Kanban
Marco ágil: Scrum
Implementación del método ágil: estudio de casos, medición de la eficacia
¿Cómo empezar?
Te daremos herramientas:
Después de la formación podrás:
Desarrollar estrategia adaptativa para tus productos/servicios

Establecer objetivos con OKRs

Generar un mínimo producto viable

Mejorar la ejecución de los proyectos y productos utilizando métodos y marcos ágiles (Scrum, Kanban,...)

Alinear a las personas de tu empresa y a los equipos con los objetivos

Gestionar el liderazgo aplicando herramientas de management 3.0

Estableciendo técnicas de priorización.
Lo que incluye:
12 horas de curso online en vivo con un instructor (8 sesiones de 90 min durante 8 semanas)
Sesiones online con numero de participantes limitado

Material coplementario de soporte, videos, y lecturas recomendadas

Certificación ICP-MKG de ICAgile

Acceso a la comunidad AgileWow4All donde podrás compartir con apasionados del Marketing Ágil
¿A quien está dirigido?
Profesionales de Marketing, comunicación, ventas, ... Todas aquellas personas que tienen que aportar valor a los clientes. Profesionales que quieren adquirir conocimientos y metodologías para mejorar la eficiencia y la motivación de sus equipos
Christophe Martinot
Experto en marketing y entusiasta promotor del marketing ágil.
Tras 20 años de experiencia en marketing en empresas multinacionales, la misión de Christophe es enseñar a los equipos de marketing cómo la agilidad es una disciplina beneficiosa para los equipos y las organizaciones.

Bonificable por

Guaranteed Security using one of the most advanced encrypted systems on the market.
The information in this page is being processed and encrypted securely using industry-leading encryption and fraud prevention tools.
Nuestros alumnos trabajan en: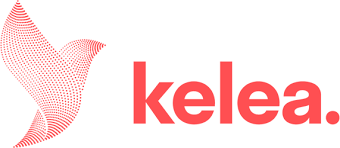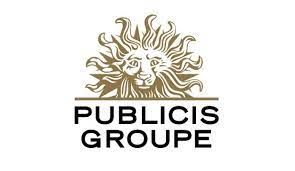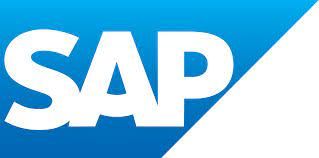 ¿Las fechas no te van bien ?
¡ No pasa nada! Rellena este formulario y te informamos de las próximas convocatorias!
¿Estás preparado?
Sé el primero en aportar innovación en tu departamento de Marketing
Created with